2019 I visited Nepal for the first time. Besides my interest for contemporary art I was curious about the jazz-szene in Kathmandu. So I had the great pleasure do meet Abhisek Bhadra and María Fajardo Martín of the Kathmandu Jazz Conservatory at Jazz Upstairs in Kathmandu.
We decided to make an exhibition with my jazz-artwork at the katjazz-festival in 2020... but Covid stopped all our plans.
We still hoped, keeping contact and finally after almost 3 years the festival could take place... and I joined spontaneously – I had kept my ticket ;-)
It was such wonderful and inspiring time, I had in Patan. The whole festival showed what the magic of love and music can achieve! My thanks go to all those great people I had the honor to meet:
Abhisek Bhadra and María Fajardo Martín, Guillermo Martín-Viana and Gon Navarro Martìn, Tomás Carrasco Gubernatis and Moa Nicolas Edmunds Guevara, Jhuma Limbu, Maximilian Shaikh-Yousef and the great band SH4iKH 9 extended, all those kind and inspiring students.  Special thanks to Helena and Aditya/ Kaalo101, who gave me a home and space to work!!

The festival started officially on April 25 at Three by Four. You find the analogue and digital sketches I made of the several events in the following chapters. I hope you enjoy and remember the great time we had together!!
---
During the first days, the graduate students hat their recitals and presentations at Moksh and Three by four:
---
On Tuesday, 26. April, katjazz-festival startet with the German Band SH4iKH 9 extended. It was a great moment to hear Jazz-music, while walking through the noisy streets of Patan ;-) It was a wonderful evening with: Maximilian Shaikh-Yousef, Veronika Morscher, Matthew Halpin, Pascal Klewer, Stephan Geiger, Philipp Schittek, Lukas Roos, River Adoneit, Bastian Weinig, Leopold Ebert
---
April 27 at Jazz Upstairs: a marvellous night! First set improvisation "Almost gone" with Guillermo Martín-Viana and Gon Navarro Martìn. Their improvisation was inspired by the audience, asking them to improvise about "Momos" or "lovetales with frogs and happy end" ;-)
second set: "Ser O Jooni" with Abhisek Bhadra, María Fajardo Martín, Tomás Carrasco Gubernatis, Moa Nicolas Edmunds Guevara and others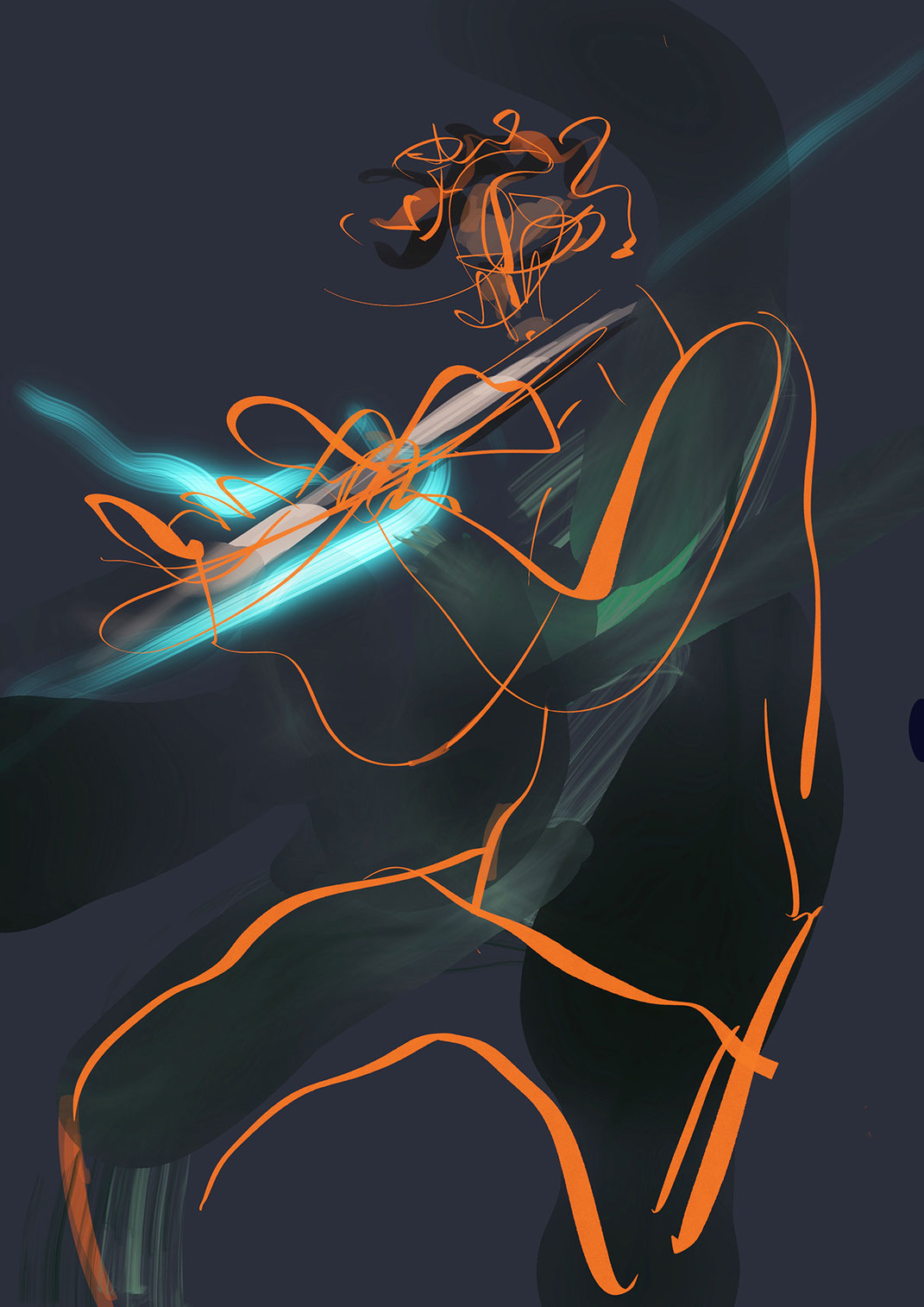 ---
April 28, New Sounds of Nepali Jazz, Three by Four
Concerts of former students from kjc being part of today´s Nepalese music-Scene
---
29 April, Moksh: Workshop about Nepali music and Jazz with Tomás Carrasco Gubernatis, Moa Nicolas Edmunds Guevara and the Nepalese musician Jhuma Limbu. Jhuma Limbu travels through Nepal looking for original Nepali music. She notes and records songs and music of various Nepalese tribes. Together with Jhuma, Tomás and Moa try to find new ways of integrating Nepali music in a modern sound while maitaining its character. In the evening a really great and moving concert took place, joining Jazz, Nepales musicians and students of kjc.
---
30 April, Kaalo101, performance: Almost Gone, Samaya - Normality Exhibition
Kaalo101 is an amazing place, showing all kind of art and working with young Nepalese artists. Founded by Helena and Aditya I never met such a place, where the spirits of art, reflections and inspiration are so strong. Guillermo and Gon improvised, inspired by art and audience.
---
30 April, International Jazzday, Moksh: It was an incredible evening! Starting with the Gon Navarro Trio, featuring River Adomeit, followed by the German group SH4iKH 9 extended. At the end Nepali traditional music featuring Jhuma Limbu joined and all musicians came together. It was a most beautiful way to celebrate the International Jazzday!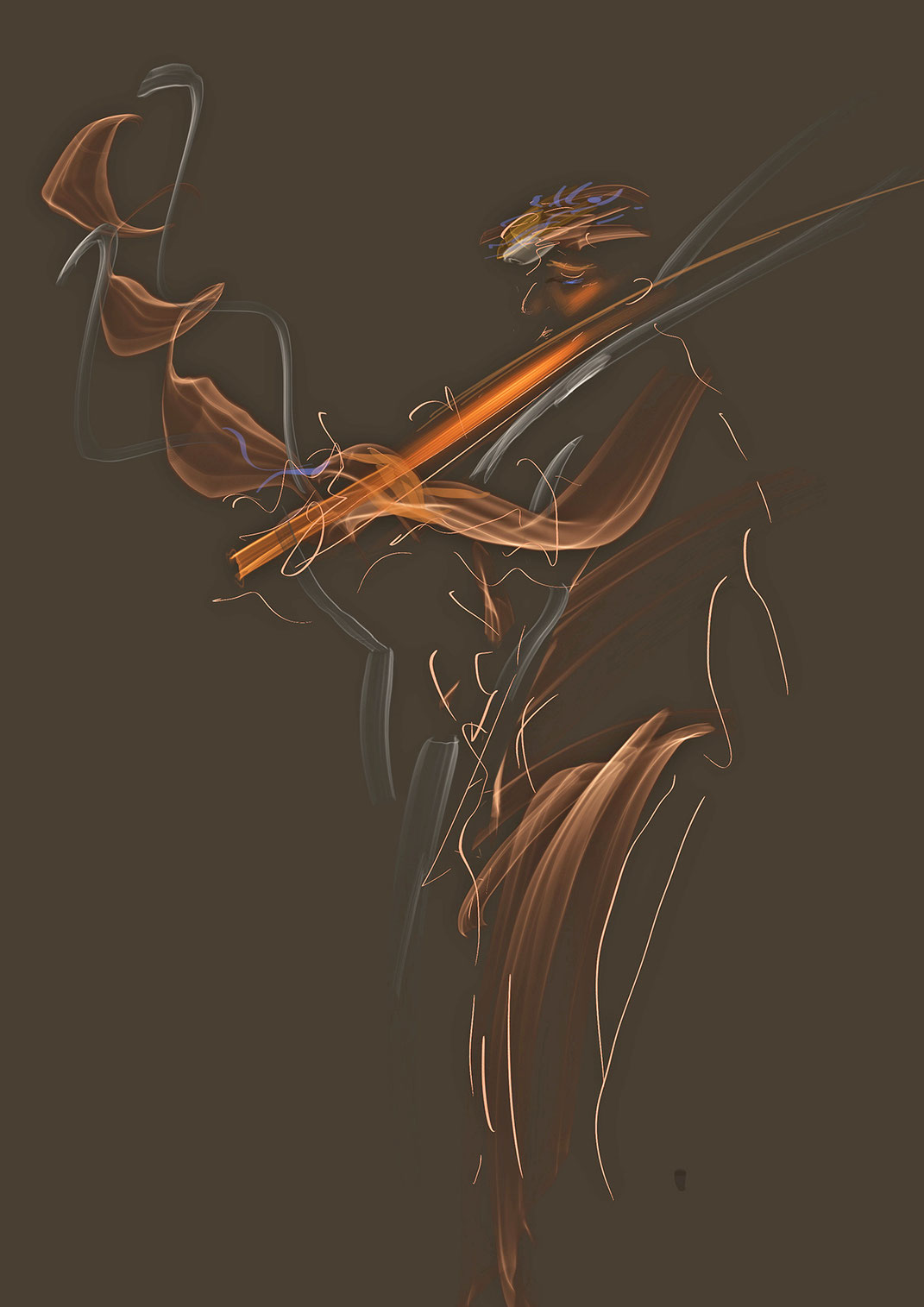 ---
Staying in Kathmandu I always had my sketchbook with me. I loved to sit in rooftop-restaurants, to watch and paint ;-)
---
Living and working at Kaalo101! When I left Kathmandu in 2019 I had a vision of painting on ricepaper with ink and brushes. Thanks to Kaalo I could work on the rooftop and finish a set about creation, related to the "Metamorphosen" by Ovid. Thank you very much Helena and Aditya for space and time!!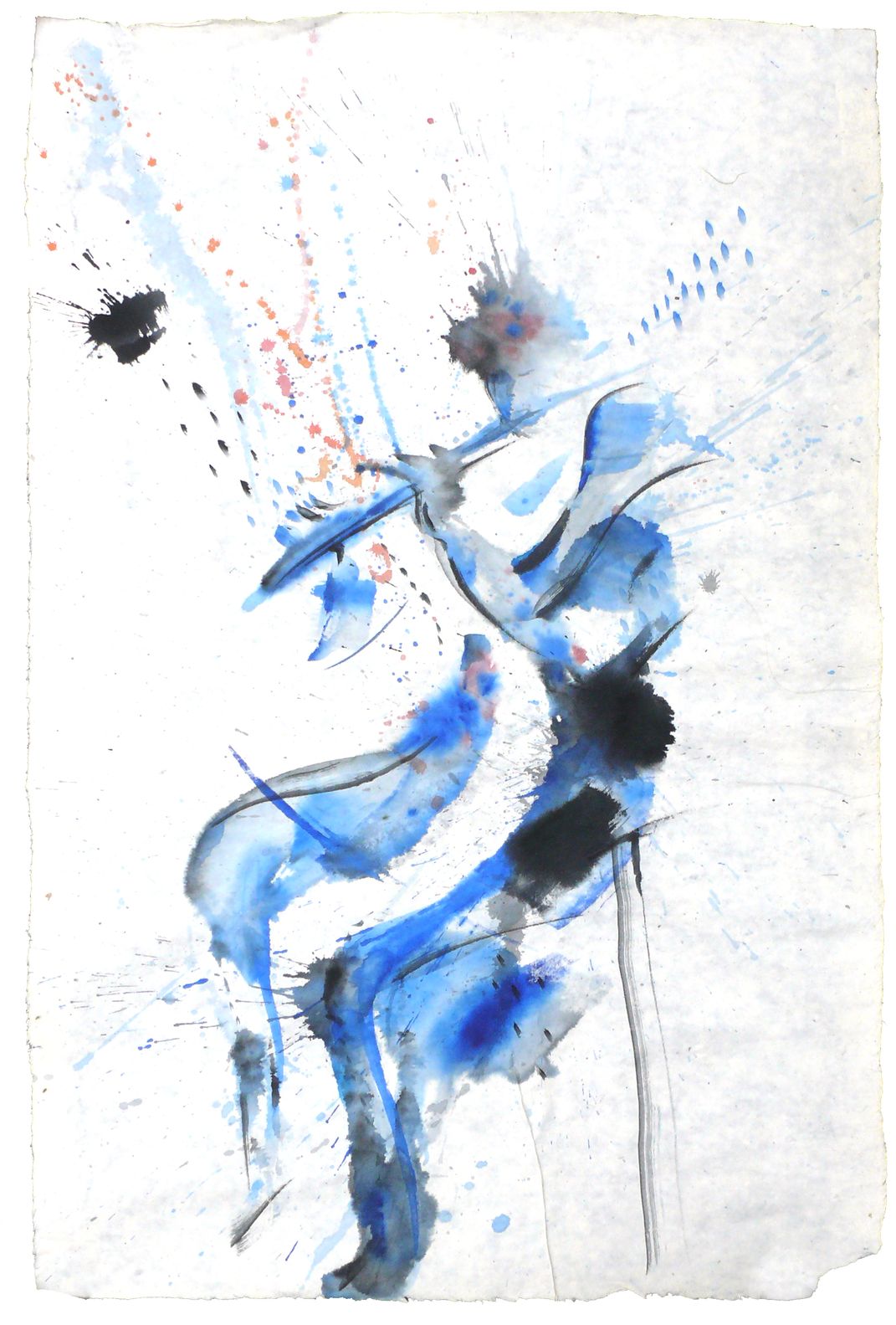 ---